Outside, embedded in a natural environment, you will find three hot whirlpools, a Nordic (cold) bath with waterfall, an open fire place, a yurt and several quite corners for optimal relaxation. Indoors we offer a Finnish sauna, a Turkish bath and an aroma therapy room all designed to give you the ultimate thermal experience.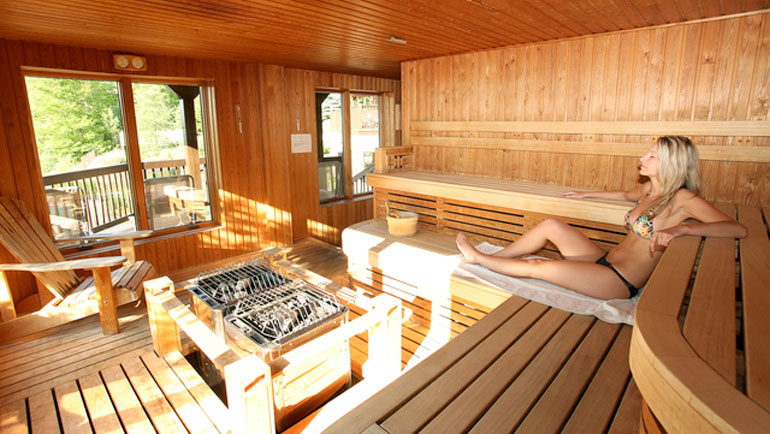 The alternation of hot and cold baths provides a beneficial relaxation of the body and stimulates the mind. The Natur'Eau team welcomes and pampers you in a cozy environment that radiates calmness and serenity.
Swap your traditional Sunday pajamas for a bathing suit and half a day at the spa!
As a family, come and take advantage of our facilities to recharge your batteries every Sunday from 10 a.m. to 1:30 p.m.
This is a great way to reward your children!
» $44.95/pers. and $39.95/child
» Children must be between the ages of 7 and 15.
Reservation required: 1 866 697-4864
Open to all visitors our Bistro offers a delicious menu of (light) meals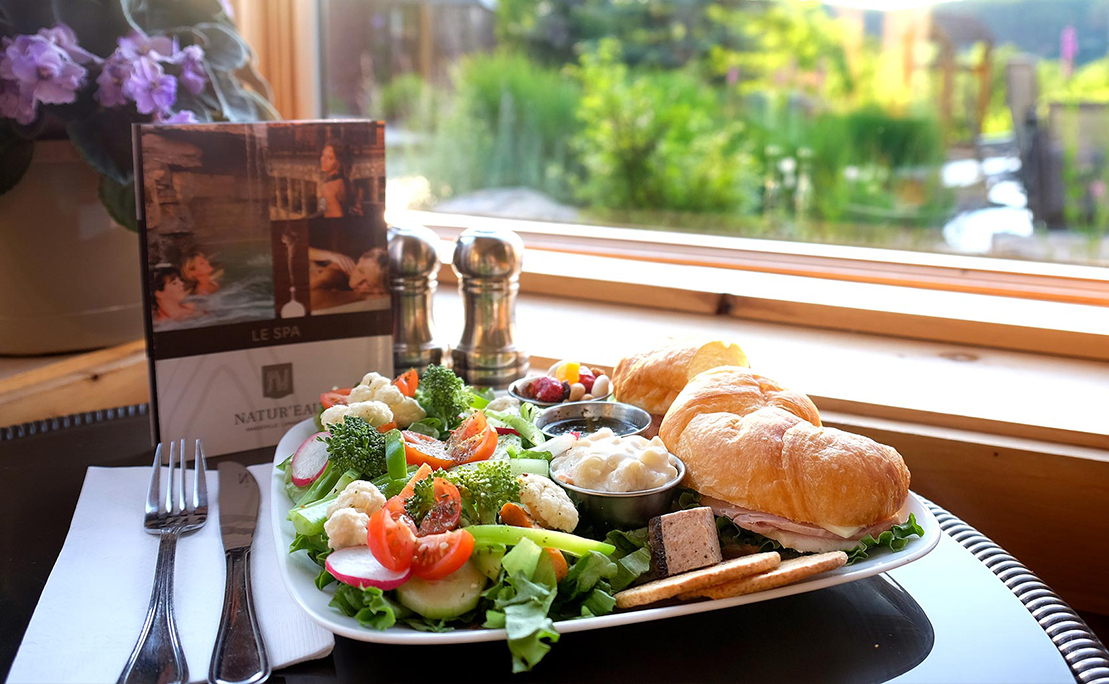 Access entitles you to the relaxation areas, aromatherapy, Turkish bath, outdoor whirlpools, pool with Nordic waterfall, fire place and Finnish sauna.
Towels and padlock included
Please bring your own refillable water bottles. We have the water!
All rates are subject to change without notice
Access to the baths
Friday, Saturday and Sunday
With lodging + bathrobe included
With treatment + bathrobe included
Spa access in the evening

44,95$

Friday and Saturday from 17h to 21h
Spa Access in the afternoon

44,95$

Sunday from 14h to 18h
VIP Cards
Reservation policy
Réservation required Reservations need to be made by telephone or in person. A valid telephone number is required to confirm your reservation.
Minimum age to access our SPA is 16, except for the special family days and activities. All persons under 18 need to be accompanied by an adult.